Latest Results
November 19, 2017
Ford EcoBoost 400
| No. | Driver | Finish (series pts) |
| --- | --- | --- |
| 22 | Logano | 6 (17) |
| 2 | Keselowski | 7 (4) |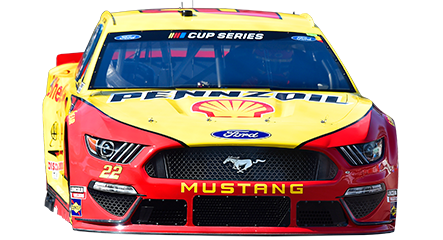 November 18, 2017
Ford EcoBoost 300
| No. | Driver | Finish (series pts) |
| --- | --- | --- |
| 22 | Hornish | 2 (NA) |
September 17, 2017
GoPro Grand Prix of Sonoma
| No. | Driver | Finish (series pts) |
| --- | --- | --- |
| 1 | Pagenaud | 1 (2) |
| 2 | Newgarden | 2 (1) |
| 12 | Power | 3 (5) |
| 3 | Castroneves | 5 (4) |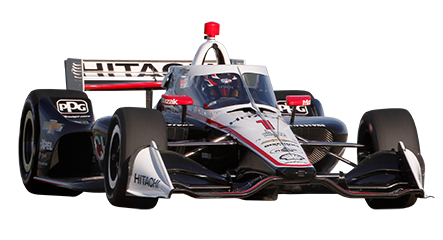 This Week in
Team Penske History
Mario Andretti in Victory Lane at Michigan after leading a Team Penske 1-2-3 finish in 1980.
This Week in
Team Penske History
September 20, 1980
Mario Andretti wins for Team Penske at Michigan International Speedway in the Gould Grand Prix, finishing ahead of teammates Bobby Unser and Rick Mears for the second 1-2-3 finish by the trio.
Driving the A. B. Dick Pacemaker Penske PC-9, Andretti edges Unser for the pole at Michigan. In one of the most competitive and entertaining races of the 1980 INDYCAR season, Andretti, Unser, Mears and Johnny Rutherford battle for the lead throughout most of the race with average speeds over 194 mph. Andretti leads four times for a total of 53 laps of the 75-lap race and he crosses the finish line 0.8 of a second ahead of Unser. The 1-2-3 result by the INDYCAR legends followed a Team Penske sweep of the top three positions in the 1979 California 500, where Unser won, followed by Mears and Andretti.
---
September 25, 1994
Rusty Wallace captures his fourth career NASCAR Cup Series Martinsville victory and eighth win of the 1994 season.

Starting the Goody's 500 at Martinsville Speedway in the seventh position, Wallace works his way up to the front in the first 50 laps and he claims the race lead for the first time on lap 112. Wallace leads five times for a total of 368 of the 500 laps, as he takes the lead for the final time on lap 464. Holding off the hard-charging Dale Earnhardt over the final 20 plus laps, Wallace's win clinches the NASCAR manufacturer championship for Ford.