Latest Results
November 19, 2017
Ford EcoBoost 400
| No. | Driver | Finish (series pts) |
| --- | --- | --- |
| 22 | Logano | 6 (17) |
| 2 | Keselowski | 7 (4) |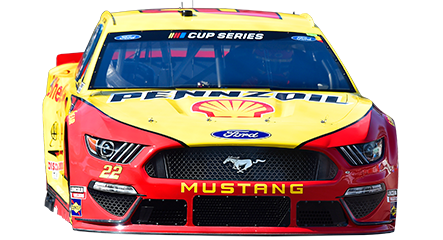 November 18, 2017
Ford EcoBoost 300
| No. | Driver | Finish (series pts) |
| --- | --- | --- |
| 22 | Hornish | 2 (NA) |
September 17, 2017
GoPro Grand Prix of Sonoma
| No. | Driver | Finish (series pts) |
| --- | --- | --- |
| 1 | Pagenaud | 1 (2) |
| 2 | Newgarden | 2 (1) |
| 12 | Power | 3 (5) |
| 3 | Castroneves | 5 (4) |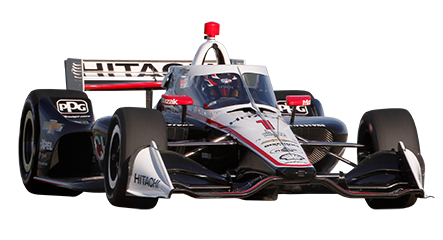 This Week in
Team Penske History
Will Power captures the pole and the win in the 2013 INDYCAR season finale at California Speedway.
This Week in
Team Penske History
October 19, 2013
Will Power wins the NTT INDYCAR SERIES season finale at California Speedway.

With an impressive two-lap average of 220.775 mph in qualifying for the MAVTV 500 on the two-mile oval in Fontana, Calif., Power wins his 32nd career pole position. The Australian racer leads six times for a race high of 103 laps in the Verizon Chevrolet on the way to his third win of the 2013 season. The performance also clinches the manufacturer championship for Chevrolet.
---
October 19, 2014
Brad Keselowski advances to the elimination round of the NASCAR Cup Series Playoffs with a memorable win at Talladega Superspeedway.

After qualifying fifth for the Geico 500 in the No. 2 Redd's Wicked Apple Ale Ford, Keselowski starts at the rear of the field due to the team changing an alternator. Keselowski races his way back up front as he moves inside the top five by lap 20 and takes the race lead for the first time on lap 26. With 12 laps remaining, Keselowski makes another charge from deep in the field after taking a race restart in the 21st position. Working with teammate Joey Logano during a green-white-checkered flag finish, Keselowski holds on for his third career Cup Series win at Talladega.